Measure, Build and Maintain Psychological Safety – Toolkit
Used by organisations all over the globe including Wholefoods Market, Ithaca, and Action for Good, this is a complete Psychological Safety Action Pack containing background information, a business case, six-month planner, measurement tools, workshops, exercises, checklists, posters and templates to work on with your teams!
Whether you're new to leadership, taking on a new team, or working with a long-established group, this will help you take your people and your leadership skills to high-performance and happiness. Designed for novices and experts alike, the resources are easy-to-use and customisable for your situation.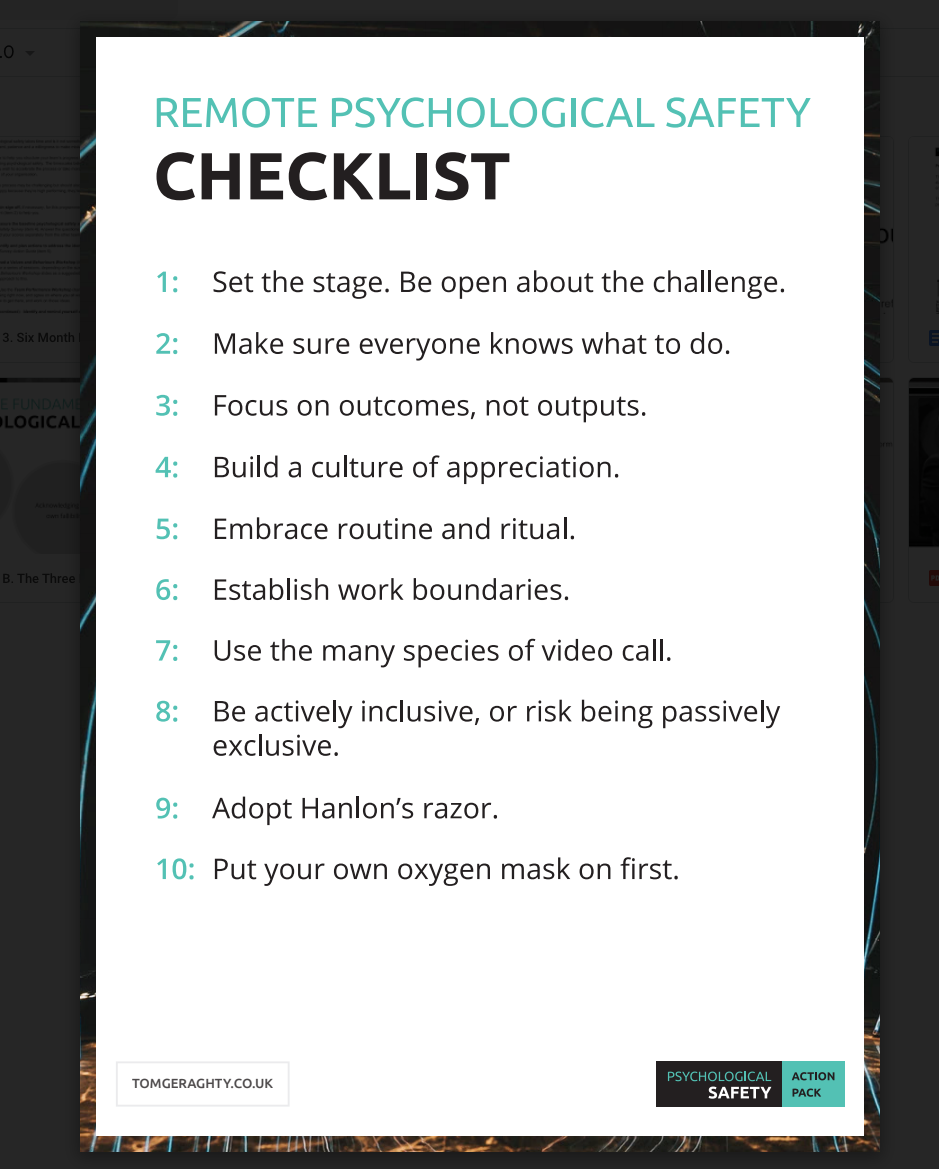 The Psychological Safety Action Pack consists of more than twenty templates, exercises and workshops, together with links to further reading and useful information.
Through three phases of work: Planning, Implementation, and Reflection, the Psychological Safety action pack contains all the resources and workshop materials you'll need to unleash the potential of your team.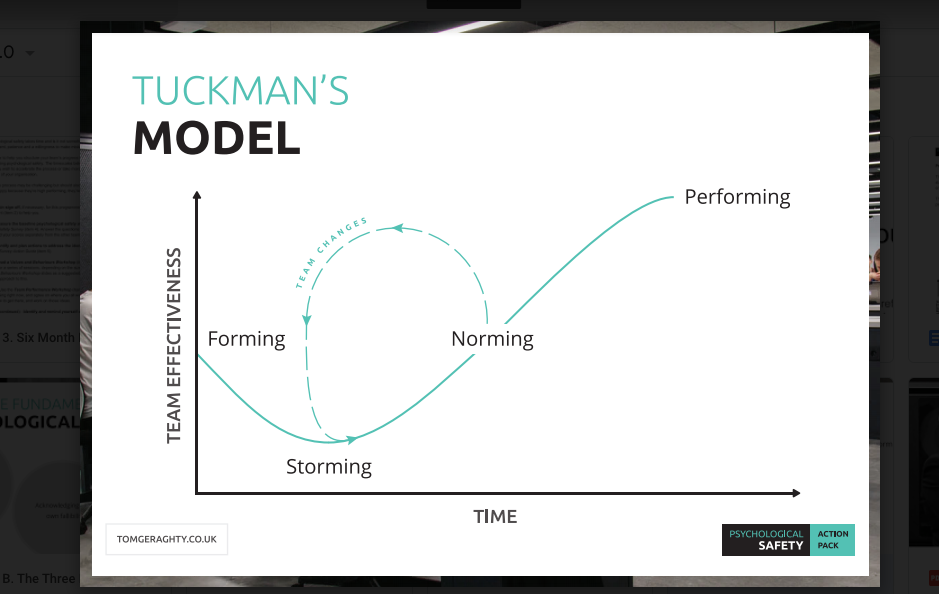 Download the action pack now. You will also receive a link via email to re-download should you need to.
The pack contains:
An introduction to psychological safety
A business case template
Planning templates,
Survey tools to measure psychological safety
Targeted actions and checklists resulting from the survey
Specific resources for remote teams
Three different workshops with guides and resources
Retrospective templates
Self-reflection and improvement guides
Posters
Background information
Links to further resources
If you work for a charity or non-profit organisation, email psychsafety@tomgeraghty.co.uk from your organisation email account to receive the Action Pack free of charge.
The Action Pack will be delivered as a compressed zip file (under 10MB) and a link to download the pack will also be sent to your registered email address.
Thanks to Chris Wilkinson (https://unexampled.co.uk/) for his excellent work in turning my workshop template sketches and vague poster ideas into reality.